Accessibility
During the renewal process, special attention was paid on Olympic Stadium's accessibility. The access to stadium's facilities is organised through the visitor centre by using accessible routes and lift connections. During events, new accessible seating areas are available at several sections at the stadium.
The Olympic Stadiums tower is built in the 1930s and unfortunately during the renewal it was not possible to adjust its constructions so that it would be possible to have an accessible route all the way to the top.
The area map shows the locations of the disabled parking areas.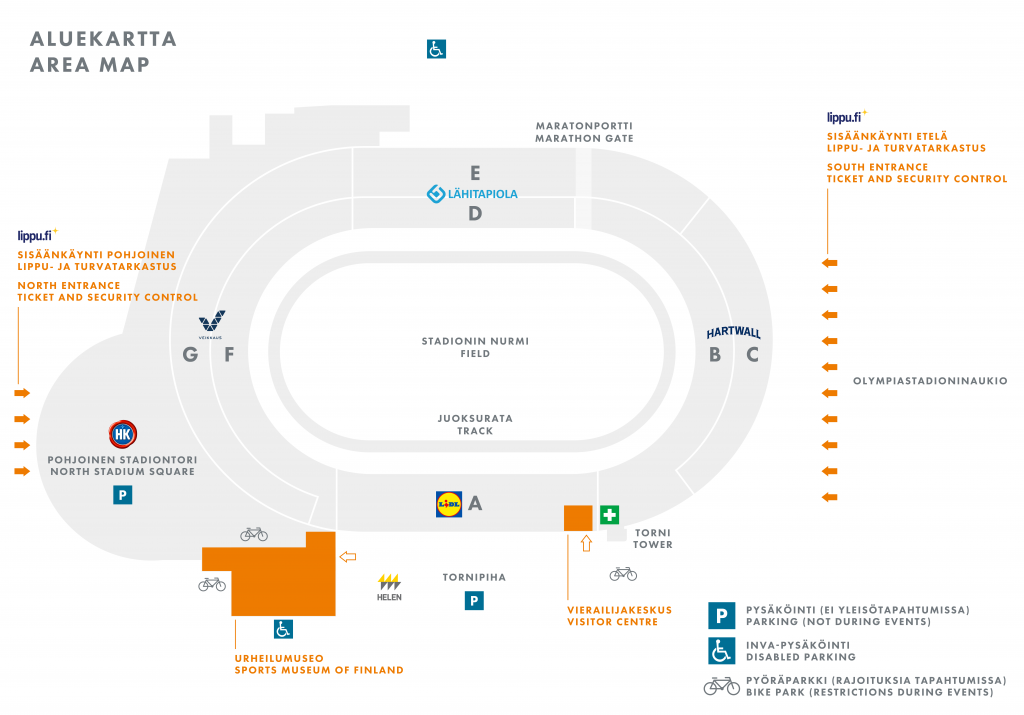 For more information on stadiums accessibility, please contact us.