ART IN SPORTS SANCTUARY - OLYMPIC STADIUM AND HAM HELSINKI ART MUSEUM COLLABORATION
Published 17.11.2020
HAM Helsinki Art Museum  and the Olympic Stadium have launched a new collaboration whereby the renewed Stadium will start to expose works from the HAM collections. In Finland's largest events arena, art will reach and be enjoyed by new audiences which also makes the cooperation scheme interesting by international standards.   
Through their collaboration, the Olympic Stadium and HAM introduce art in a novel environment as a part of the Stadium's everyday operations. Those visiting the Stadium can enjoy art both in the Visitor Centre environment and in the meeting facilities. The works to be exposed in different spaces have been chosen with full respect of the Stadium architecture to bring joy to the Stadium facilities named by the Finns.  
At the Tower entrance, the visitors are welcomed in the Visitor Centre by the child portraits by Nelli Palomäki (b. 1981).  Palomäki's photos contain a constant, enchanting contrast between the timelessness of her models and the vintage atmosphere of the photos. They suggest a link between the past and future Stadium users. The themes of the works in the meeting rooms allude, at least at the level of mental images, to the visit of the eagle owl Bubi and to the cooperation of the Stadium architects Lindegren and Jäntti.
"In choosing the works of art, we have considered both the contents of the modern events arena and the gravity of the Olympic Stadium as a significant historical building and landmark", Kati Nenonen, acting Head of Collections of HAM comments on the choices.
The new cooperation between HAM and the Olympic Stadium is strongly embedded in the values of both parties: the importance of encounters and joy. Art experienced in new environments connects various cultures and makes it possible to get acquainted with art during the visits to the Stadium for physical exercise, meetings and Tower tours.
"We want to contribute to new and even surprising encounters at the Olympic Stadium. Arts and sports have walked hand in hand also earlier in history: art competitions were organised during the Olympics in 1912-1948.  The programme of the Helsinki Olympics of 1952 did not comprise an art competition but there was an art exhibition", Marju Paju, the Marketing and Communication Director of the Stadium points out.  
The art at the Olympic Stadium can be admired free of charge at the Visitor Centre environment, and more comprehensively during the Art in the Sports Sanctuary paid tours as from the early 2021.
Kati Nenonen, acting Head of Collections of HAM has curated the Stadium exposition.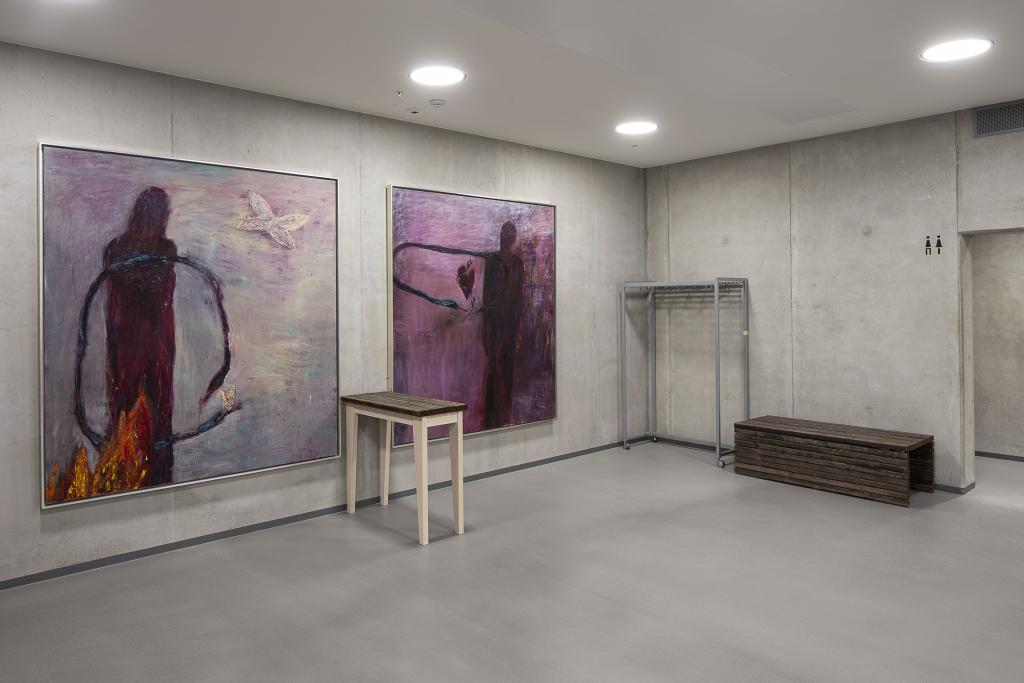 HAM Hanna Kukorelli